JCB has recently released new bulletins to announce some features changes that will impact the implementation of JCB contactless kernel integrating smart payment terminals.
The first change described in the specification bulletin n°13 is the removal of the Torn Transaction Recovery feature.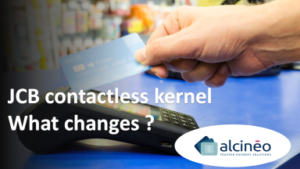 The second specification bulletin n°14 describes the expected behavior of the kernel in case of CDA signature verification failure. Instead of terminate the transaction, the kernel shall send the command Try Another Interface, when the terminal supports EMV® contact transactions. 
These two modifications shall be integrated to new JCB contactless kernels Version 1.6 as of January 1st 2024.