New ICS for JCB type approval
From April 3rd 2023, payment terminal providers submitting their products to JCB contactless terminal IC type approval shall use the latest ICS form relating to the updated test program.
To be accredited with JCB, payment solution providers must register to JCB testing program and obtain a registration number.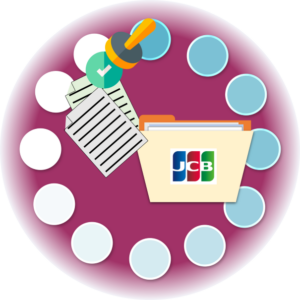 After developing their products in accordance with the current specifications, they must achieve EMV® Level 1 certification. Then they shall perform the official testing sessions for the functional level 2 contactless kernel at an accredited laboratory (official list of accredited laboratories can be request to JCB).
The testing sessions are divided into 3 types of tests : performance, interoperability (new) and functional.
Once the lab issues the test report, the terminal provider shall send it to JCB and request approval of their product. When JCB approves the test report, then the LoA is granted, with a validity period of 3 years.
Feel free to contact us for more information on registration process and approval submission process for all payment schemes : info@alcineo.com