Alcineo SoftPOS solution offers CPACE acceptance
Alcineo to integrate the CPACE ecosystem with accredited SoftPOS solution offering CPA Contactless Extensions acceptance on Android smartphones
As a payment innovation leader and stepping up our customers expectations, Alcineo has integrated the European contactless kernel CPACE to its SoftPOS SDK, and certified it at Elitt French laboratory, accredited to perform official testing approvals for CPACE kernel.
CPACE is the result of the concertation of European national payment schemes gathered under the ECPC (European Card Payment Cooperation). They have defined a set of common specifications to simplify the acceptance of domestic payment cards for European citizens travelling within Europe.
A payment terminal supporting the CPACE kernel can be deployed in the European market, regardless the national payment network. It can be used for any card transactions supporting EMV transaction flow and allows to be independent from the international card brands.
The high potential of CPACE deployment in Europe has convinced Alcineo to add this kernel in its SoftPOS SDK and get it certified through Elitt's high skilled team.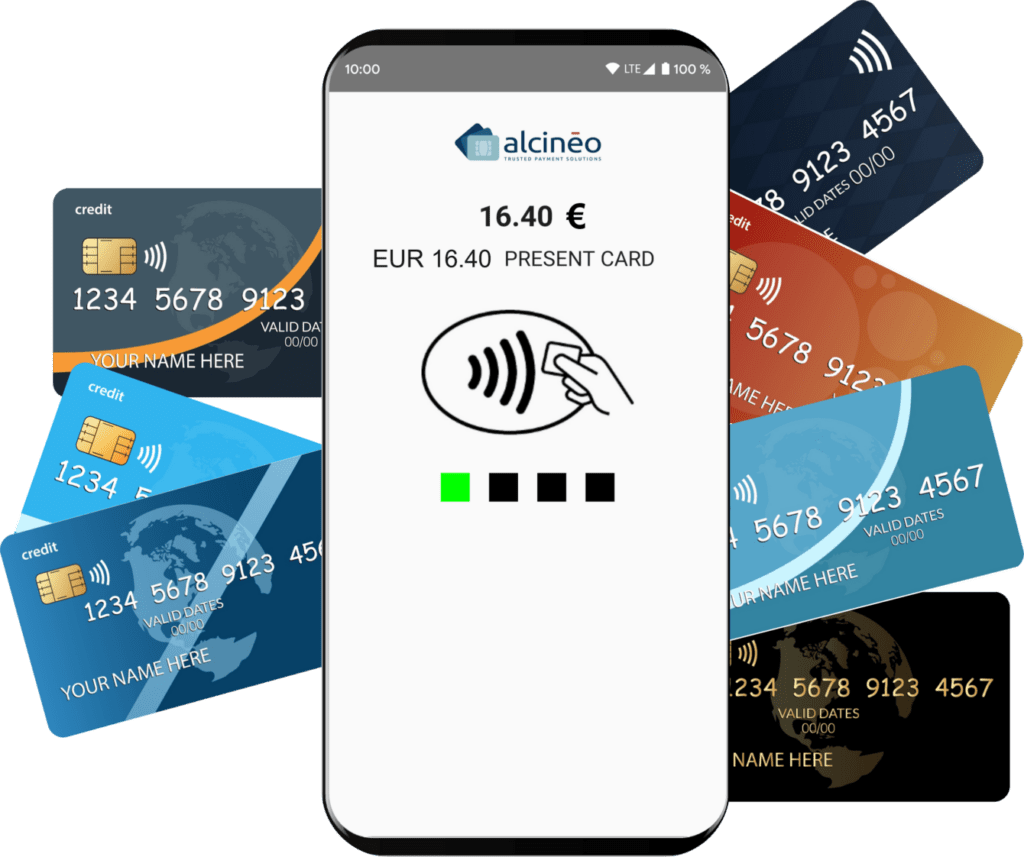 Alcineo SoftPOS SDK is the most comprehensive solution on the market today, enabling payment solution providers to offer an extensive acceptance solution to their merchants around the globe. Already certified with major payment schemes, Pure and now CPACE, Alcineo Softpos SDK covers all their needs and comes up with an extended range of tools and security features to facilitate deployment and fleet management.